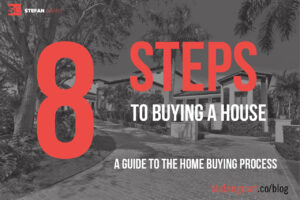 Whether it's your first time or your fifth, buying a home can be a tedious process and requires a lot of time and energy. Luckily, it's a team sport and I'm here to assist. I'm a firm believer that important things are always easier to accomplish when you have a game plan, understand the process, and follow the process through step by step.
Step 1: Determine your "Why".
This may sound funny, and many professionals would probably tell you the first step is checking your credit or getting pre-approved, but I believe understanding your "why" you want a house is just as, if not more important than understanding the "how" you'll close on it.
Are you tired of renting? Want more space for your kids? About to get married? Are you looking to "house hack " (bringing in roommates to lower your living expenses)? Will it be a potential investment property? There are many reasons why purchasing a home is a great decision. Understanding why is key in not only your strategy when looking for a home, but will also serve as your motivator to make your goals of homeownership a reality.
Step 2: Assess Your Finances.
Before you get started in searching for your dream home, you'll want to run some numbers and see exactly what makes the most sense financially. Essentially, assessing your current financial situation will assist in understanding how much house you can afford. You'll need to map out your current household income, monthly expenses, available cash for down payment, and other important factors. You can also use Home Affordability Calculators to assist with this.
Step 3: Check Your Credit Score.
If cash is king, credit is the crown. Money in the bank is always good but, credit could determine everything from your down payment, to your interest rates, to your ability to secure a loan in general. While the discussion of credit can be daunting, the great news is that there are many ways to monitor and improve your credit, either on your own, or by partnering with specialists. You can use free websites like Annual Credit Report to view your credit report and get your FICO Score.
Step 4: Get Pre-Qualified and Pre-Approved.
Getting pre-qualified and pre-approved is an essential part of the home-buying process. Pre-qualification helps you know the price range of property to look for and helps to solidify your offer with the seller and listing agent of the home you're looking for.
Here are some documents you'll need:
Borrower Identification: State-issued driver's license, photo ID, or passport.
Tax Returns: You'll be required to submit 2 years of tax returns and W-2s. If you're self employed, you'll need to provide a P&L (Profit & Loss) Sheet, balance sheets for the last two years, and federal tax statements.
Pay Stubs: You'll be required to provide the last 30 days of payments or balance sheets
Bank Statements: You'll need to provide the last 2 months of bank statements. Account numbers must be clearly legible and visible. Send statements from all accounts including, checking, savings, 401k, roth IRA, 403b, and brokerage.
Other Documents: depending on certain situations you'll possibly need other documents including gift letters, HOA statements, etc.
Step 5: Connect with a Realtor.
A Realtor® is different from a Real Estate agent. Every real estate agent, is licensed, by law. A real estate agent that's a member of the National Association of Realtors uses the official designation of Realtor®.
Members of the Association are held to higher standards than mandated by law, must follow the organization's professional code of ethics, and thus provides an even greater level of service.
As a Realtor® and your buyer's agent, it would be my responsibility to guide you through the process and represent your best interest in the transaction. I'd assist with negotiation, looking for potential issues, and making sure you're receiving a fair deal.
The best part about it, my services are of no charge to you during the transaction.
Step 6: Find Your House.
Now that you're pre-approved and know the target price range, it's time for the best part, finding your home! Have a discussion with your agent. Determine the particular areas, property type, and features you're looking for. Include your "needs" and "wants". How many rooms do you need? How many bathrooms? Pool? Open kitchen? These are all questions that can assist with finding your home.
As your agent, I would begin my search on our MLS (Multiple Listing Service) based on our conversation to find properties that meet the criteria. I'd put together a list of options for you to review. Put together a short list of the ones that stand out to you the most and we can schedule a tour to view the properties.
After touring the properties, we can work together to discuss which property meets your qualifications.
Step 7: Submit An Offer.
This is where the magic really begins. The offer you submit can be based on a variety of things; the comparable recent sales in the area, repairs that need to be made, will the home come furnished or unfurnished, etc.
Real Estate also conforms to the economic laws of supply and demand so it's important to know whether it's a buyer's market or a seller's market.
As your buyer's agent and representative, it's my responsibility to make an offer based on market data, inventory, the state of the property, and it being a fair price for you.
When submitting an offer we will prepare a purchase agreement that will include information such as the property's address, offer price, down payment amount, mortgage contingency provisions, an earnest money deposit, and other documents.
Step 8: Closing.
Closing is where it all comes together, but in this home stretch, we have to do our due diligence. The closing process has a few steps of its own.
Opening Escrow: This term is used to describe the beginning of the closing process. This is when you'll make your earnest money deposit and things such as the appraisal and inspection can be ordered and scheduled.
Seller Disclosures: This is when the seller discloses any repairs, updates, remodels, or additions.
Appraisal: A professional appraiser will come to determine the current market value of your property. This is essential for your lender in verifying that the home is worth what you're paying for it.
Inspection: Not always required by law, but often required by lenders. Inspections identify parts of the property that are potentially in disrepair. Buyers and sellers can negotiate what gets fixed and who will be responsible for doing so.
Homeowner's Insurance: It's important to shop around and seek out the best price and coverage. Be sure that you are familiar with what the policy covers. Standard insurance will usually cover any damage to the house, but most will require a separate policy for floods or earthquakes.
Home Warranty: A home warranty is a service contract that covers any repairs or replacements of appliances or mechanical systems in the home for up to a year.
Contingency Removal: Once the repairs are complete, the buyer will remove the contingencies from the contract. This also obligates the buyer to purchase the property, otherwise if they back out, the earnest money deposit will be forfeited to the seller.
Final Walkthrough: This is when the buyer will walk through the property to ensure all repairs have been completed and all personal items removed.
Closing Day: The special day. Closings are held at real estate offices, title/escrow companies, or lawyer's offices. This is when all the remaining documents are signed and executed including the note, deed, bill, and title forms. At Elite Realty Partners, we like to make closing day a special and memorable event because it's one of the most special and important days of your life.
Ladies and Gentlemen, you've made it. You've gone through the entire process of buying a house.
One of the things we do differently at Elite Realty Partners is that we focus on "Passion Over Profit" and "Relationships Over Transactions", that's why we do something special for our prospective homeowner's called a Buyer's Consultation. When you're ready, we'll schedule a consultation in which myself and our lender will assist you in formulating a plan to help you become a home. We go over your finances and credit to find the optimal strategy to get you in a home, the right way.
If you or someone you know is in South Florida and is looking to buy or sell real estate, I'm always available to help. Reach out to me directly via Stefan@TrustEliteInc.com
You can also fill out the form on this page StefanGrant.co/REClient
Thank you.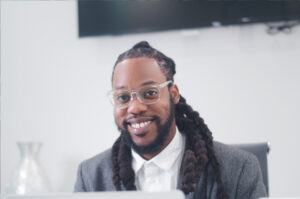 Stefan Grant is a licensed Realtor, Short-Term Rental Consultant, and Branding Specialist based in South Florida. He's also the Founder and CEO of Short-Term Rental and Travel Platform Noirbnb.