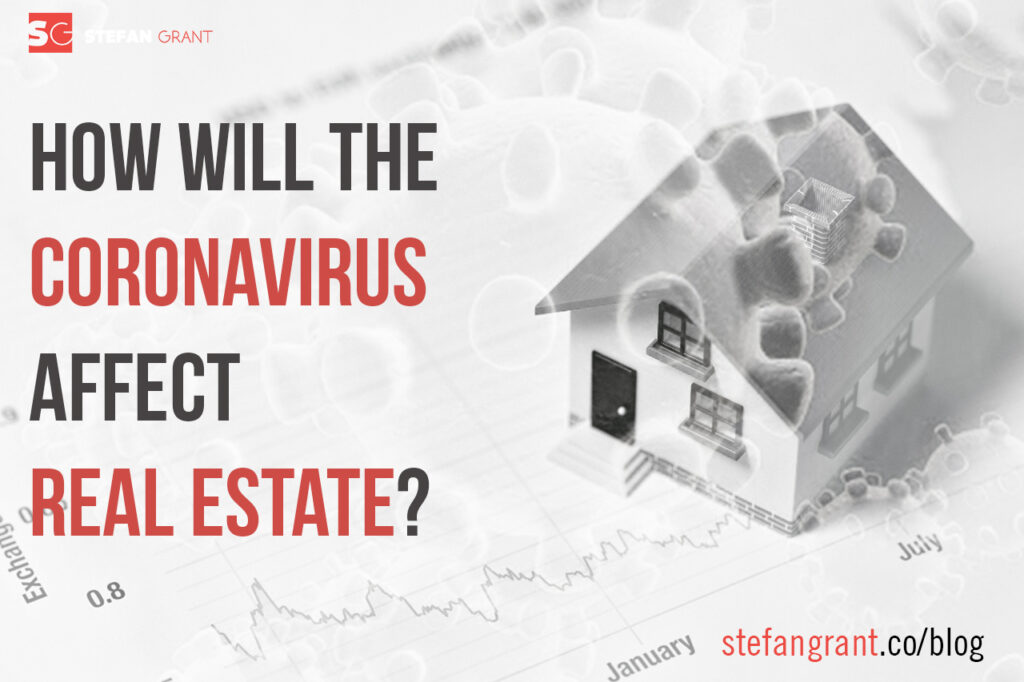 First and foremost, let me start by saying that the health of you and your family are of utmost importance. If you need more information as well as details on how to prepare personally, you can click here.

Now that that's out of the way, let's answer the question: How Will The Coronavirus Affect Real Estate?

The virus officially named COVID-19 has massively affected global financial markets. The drops in the market reflect stock market investor panic but are real estate investors feeling the same?

I think the coronavirus will have positive AND negative effects on the American real estate market. One of the primary reasons why home prices in many markets have risen exponentially is due to the all-cash infusions by real estate investors from mainland China. With a halt on Chinese travel for the foreseeable future, that provides an opening for not only American investors, it also provides a bit of a market correction for your everyday homebuyers.

Mortgage rates have already fallen due to investors taking their money out of the stock market and placing them into U.S. Treasury Bonds, a traditionally safer investment vehicle. When bond investment is strong, interest rates tend to go down.

While this can be a temporary boost in home sales and a benefit to both buyers and sellers, a prolonged adverse effect on the stock market will likely trickle down to real estate as well, particularly luxury real estate.

Pending sales this month are up 5.2% and up 5.7% over this time last year. Lower interest rates means lower monthly payments, thus making more expensive homes more affordable.

The people who will be most adversely affected are owners or investors in luxury real estate but for those looking to purchase, sell, or buy investment properties are in for a momentary win.

While this can have its positives, let's all hope this pandemic blows over sooner than later.