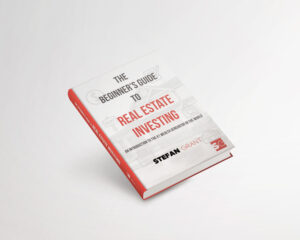 I've been a Realtor and involved in real estate for years now, in some form or fashion, and one of the things I often get asked is "How can I get started investing in Real Estate?"
I've done various consultations, answered tons of DMs & text messages, and assisted various people in building their REI portfolios because my goal is always to help as many people build wealth as possible.
One of my 2020 goals is to help at least 100 people accomplish their goals in real estate. With that said, I'm currently working on something special.
I'm excited to formally announce the launch of my new online course, "The Beginner's Guide to Real Estate Investing".
Historically, Real Estate has been statistically proven as the #1 wealth generator for people around the world. There's nothing like owning a piece of land or property where people can live, raise their families, do business, and so much more. That's why I decided to put this together and help even more people than I could on an individual basis.
The course is now available for pre-order and I'm excited to say I've already sold a few copies before this announcement.
Join the movement and begin the journey towards financial freedom and generational wealth for your family.
Pre-order your copy today: The Beginner's Guide to Real Estate Investing