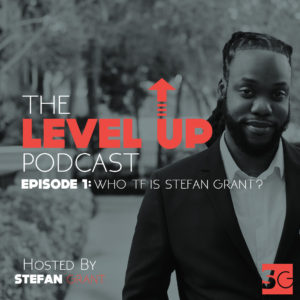 Welcome to the very first episode of my brand new podcast, The Level Up.
The reason why I called it The Level Up is because that's what my entire goal in life is; to continue progressing and advancing in all areas of my life. I wanted to create this show not only for myself but also to interview other entrepreneurs and professionals who are on their journey to build their companies and their legacies.
What I want to do with this podcast, my personal brand, and everything that I'm building is to create and facilitate a community of entrepreneurs, forward thinkers, and positive people looking to uplift and empower each other as we grow in our careers.
Check the show out below, like, comment, share, and let me know what you think. Bless up. #LevelUp #TLUP