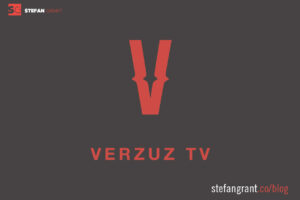 As I write this, I'm fully tuned-in to the (re-rescheduled) Instagram Live battle between music legends Babyface & Teddy Riley. These battles have been orchestrated by two other music legends Swizz Beatz & Timbaland.
One of the things I love about these battles is that they serve to entertain us all while we're semi-quarantined at home, they remind us of the greatness and talent in our culture, and they provide an opportunity for our best and brightest creatives to be even more creative to find ways to connect to their fans and even create new ones.
Not only have Swizz Beatz & Timbaland done something incredible by facilitating these battles under the #VERZUZ moniker, other artists such as Tory Lanez have broken Instagram's records for the amount of people on IG Live.
Although I love what they've done with this, I'm always thinking of ideas and ways we can have more ownership over our platforms, intellectual property, and the communities we form in the digital space.
That's a big part of why I'd love to see Swizz Beatz & Timbo connect with some folks in tech to build out a full live-streaming platform for #VERZUZ that can evolve beyond Instagram.
While I love Instagram, the fact of the matter remains that it isn't ours. And when I say "ours" I don't mean "mine", although I did share some great ideas for features and functionality on my twitter account.
To keep it all the way real, Black culture, Hip-Hop culture, we're the ones that make these social media platforms pop. We give them viability. We give them energy. We give them cultural capital. We give them real capital too. Without the way we creatively use these platforms, we wouldn't be able to break records on their platforms the way we do. We wouldn't facilitate the massive engagement these platforms experience.
In my vision of what a VERZUZ App could be like, it would of course include live-streaming capability, but also viewers would be able to submit their votes for each round and be active participants in the process. Each of the song's details would pop-up on screen and provide the opportunity to sync with whatever music streaming service the user chooses. Swizz, Timbaland, and the participating artists could also get the direct data of everyone that tuned in, left comments, how long they viewed, and have them become "super fans" that receive exclusive content, early access, etc.
That provides engagement, monetization, and a stronger direct-to-customer relationship between the producer (no pun intended) and consumer. On top of all that, with the massive reach all these various artists have, it could have racked up a few million users by now and received funding to scale massively.
As creatives, one of our primary strengths is our creativity. Why not have as much ownership over it as possible, create a platform for our community, while also building an entirely new economic base in a time when people will not likely be able to attend any concerts or clubs any time soon.
In these crazy post-coronavirus times, many old platforms, businesses, and industries are dying, but at the same time it provides the opportunity for new ones to come to life.
What will you create? What new ideas will you bring to fruition that can be of value in this new world?
Think about it and feel free to leave a comment on this post or write to me on
Instagram
or
Twitter
.
You can now pre-order my new e-book/course "The Beginner's Guide To Real Estate Investing"